As we developed CAD/CAM knowledge and numerical chain of design, we integrated the knowledge of the 3D measurement.
Now we are able to control your parts & tools takin into account dilatation and shrinkage.
Today our products are all control before shipping, and we are able to control your parts and tools even if we are not the manufacturer.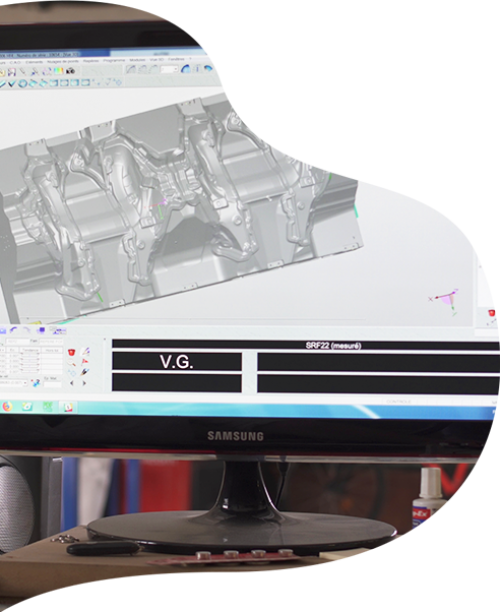 We are also able to provide on-demand control of your parts and tools that have not been produced in our workshops.
We also offer adjustments and adjustments on three-dimensional measuring machines for existing equipment, control models, geometric test bench.
Our 3D measurement machines, respectively 3500*1500*1500 and 3000*2000*1800 allow us to control big parts. These equipment are checked every year by an external company with COFRAC certification.