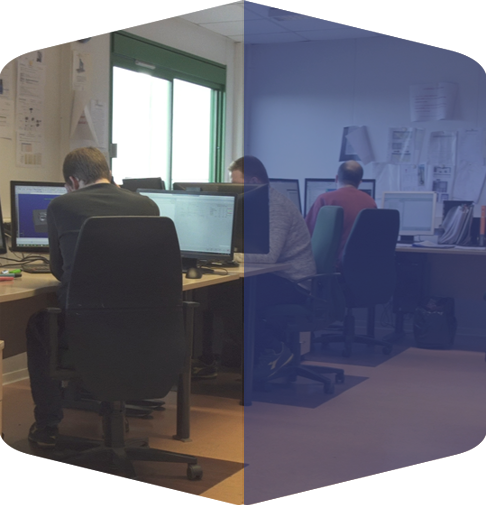 CAD and CAM are integrated at the heart of the company for more than 15 years.
This is why you can subcontract to us your developments, prototype and tools. On the basis of your technical specification, we are able to provide a turn-key solution (design programming and manufacturing).
We work also on a daily basis on test frames and checking fixtures for complex shaped parts, automotive textile parts, and plastic parts.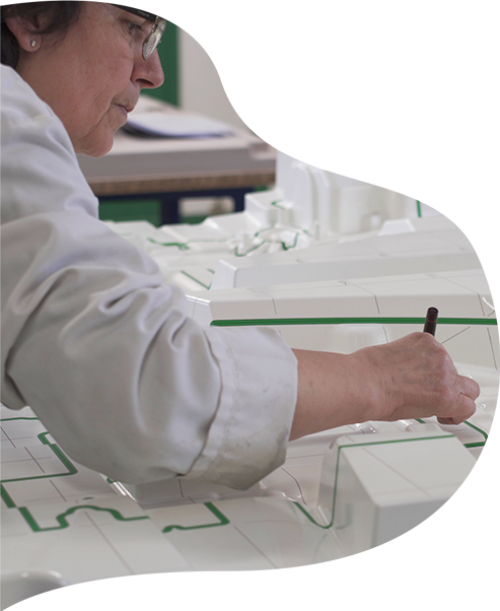 Our know-how covers a wide scope of knowledge, from build to print 5 axis complex milling, to the design of small standalone workstation, and all type of thermoforming, compressing, draping and cutting tools.
Our team in the design office are accustomed to use the all web conferencing tools, in order to communicate swiftly and constantly with our customers. Our final target is to always provide the best compromise between technic and economic factor.
We are open-minded about innovative products and co-conception with our customer is part of our culture.
CAD/CAM workstations are changed every 3 years to maintain an up-to-date infrastructure and every software we own is maintained.